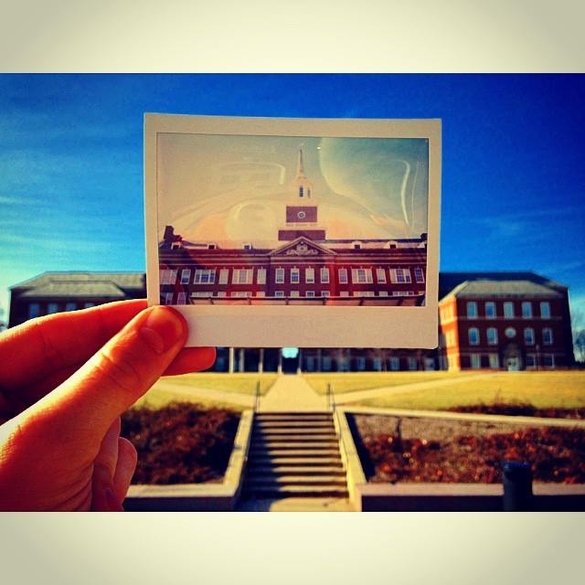 Ken Petren, the new dean of the McMicken College of Arts and Sciences, combines the tenacity of a first-generation college graduate with a passion for innovation and diversity.
Date: 1/5/2015
By: Elissa Yancey
Phone: (513) 556-6415
Ken Petren, the new dean of the University of Cincinnati's McMicken College of Arts & Sciences, is no stranger to tough challenges and strategic opportunities. As a first-generation college graduate with an Ivy League pedigree, Petren brings with him years of successful leadership focused on building diversity, fostering top-quality interdisciplinary research and expanding student success with innovative pedagogy.
The accomplished scholar has made his mark at UC leading one of the college's largest departments, Biological Sciences, through semester conversion, facility renovations and college-wide budget cuts.
In the past four years, Petren has overseen increased enrollment, championed minority hiring, launched new diversity and community engagement initiatives as well as research collaboration, all while establishing himself as a strong, trustworthy and dedicated leader. At the same time, he has remained a productive evolutionary ecology scholar and community-minded thought leader, publishing on the significance of Darwin's finches in the Galapagos and teaching graduate-level data analysis classes for more than a decade.
"If I had to pick one word to describe me, it would be tenacious," said Petren, 51, a married father with two adopted sons from Guatemala.
After earning his undergraduate degree at Princeton University, he completed his doctorate in biology from the University of California at San Diego. "I'm truly excited about this opportunity to help lead the College of Arts & Sciences into its rightful place at the center of our university's identity. My goal is for McMicken to be known for providing a forward-focused brand of liberal arts education that provides a great return on investment."
Lessons in transformative leadership
A 15-year UC veteran, Petren wasted no time in becoming a leader on campus. His experience ranges from transforming undergraduate biology lecture and lab courses to collaborating as part of the successful water-cluster hiring proposal to building partnerships with the College of Medicine and Cincinnati Children's Hospital on cutting-edge genetic research.
This breadth of expertise puts him at the forefront of pedagogical innovation as well as research excellence. In fact, that's the intersection at which he sees the college's most critical strengths: incorporating research seamlessly into students' educational experiences.
"I understand the importance of shared leadership, and I value the wide diversity of opinions and disciplines encompassed in A&S," Petren said of the college. "My vision is to seek and embrace novel opportunities and new approaches as we build a stronger, future-focused college that benefits students, faculty, staff and the community at large. I can't wait to get started."
"People can sense Ken's passion for the college and his enthusiasm for making progress," said Provost Beverly Davenport. After a competitive internal search, Davenport named Petren the new dean of the University of Cincinnati's largest college. "I'm confident he can make the smart decisions, the sometimes hard decisions, to lead my home college into a bright future."
Making connections, building collaborations
In addition to more than 1,000 majors, 45 graduate students, nearly 50 faculty and staff and a $20 million budget in biology, Petren has also overseen critical collaborations with the interdisciplinary Neuroscience and Environmental Studies programs.
Still, his administrative duties have never kept him from working closely with students as a teacher, adviser, mentor and role model. He has advised more than 80 graduate and undergraduate students' research projects, authored or co-authored more than 50 articles, chapters and reviews and given dozens of invited talks and lectures around the world.
Petren has a history of sustained funding from the National Science Foundation and has been featured as an expert on NPR and in Science, Wired magazine and other media outlets.
He also knows the value of teamwork, in the classroom, as an administrator and in the field—the Ultimate Frisbee playing field, that is. He's an avid player of the high-energy, sportsmanship-focused sport and has competed in national competitions as a member of the Cincinnati-based "Age Against the Machine" team.
Posted By: Elynor Moss
Tuesday, January 6th 2015 at 3:48PM
You can also
click here to view all posts by this author...