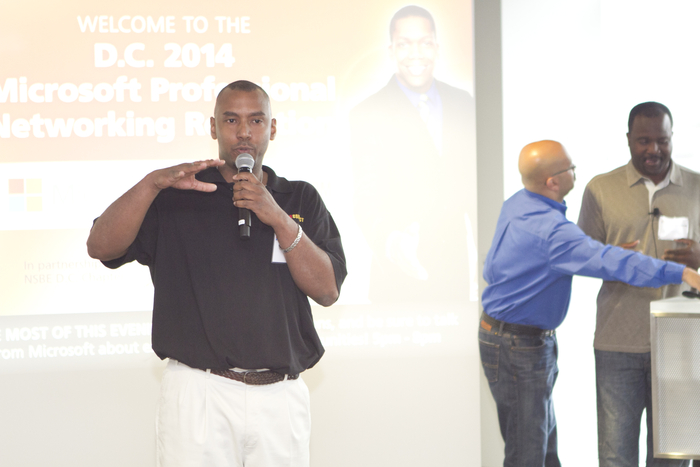 Columbus, Ohio. 6/10/2014 – HBCU CONNECT (www.hbcuconnect.com), in partnership with Microsoft, recently celebrated a successful recruiting event held on Thursday, May 29 at Microsoft's K Street location in Washington D.C. The event brought together more than 75 black technology professionals and over 20 Microsoft recruiters from the Cloud & Enterprise Group, Microsoft IT and Global Foundation Services for professional networking and diversity recruiting.
Each business unit from Microsoft gave brief presentations and also fielded questions from the professionals in attendance. Many of the candidates who attended the recruiting event will have the opportunity to fly out to Microsoft's headquarters to interview for new career opportunities.
"Microsoft has shown a consistent commitment to diversity recruiting efforts, and this is just the most recent example of that commitment," says Will Moss, founder and CEO of HBCU CONNECT. "Their company understands exactly how and why greater workplace diversity strengthens their organization, and they actively seek out ways to recruit more diverse candidates accordingly."
In addition to a general meet and greet with recruiters and other African-American tech professionals, the presentations at the event gave attendees a closer look at what life is like at Microsoft for minority employees, including "a day in the life" overviews and in-depth discussions of current and future projects.
This is only one of several events that HBCU CONNECT has hosted in partnership with Microsoft's HR teams. In March of this year, HBCU CONNECT put together a similar event for HR professionals and in 2013, HBCU CONNECT executed a recruitment reception for Microsoft at the annual NSBE conference in an effort to bring more diversity to positions at Microsoft. Both parties plan to continue their joint efforts toward diversity recruiting in the future.
HBCU CONNECT also works with a many other organizations to further workplace diversity. Just last week, HBCU CONNECT partnered with Atlanta Greek Picnic to produce a Career Expo for HBCU and Black Greek Alumni and Students. Some of the companies in attendance included IBM, Land O' Lakes, McGraw Hill, Macy's, Chrysler, The FBI, Department of State, Monster, and many more.
About HBCU CONNECT
HBCUConnect.com was established to help students and graduates of Historically Black Colleges and Universities connect with each other and the many opportunities available to them. With over 1.2 Million members, HBCUConnect.com is one of the largest African American professional organizations in existence.
Companies interested in executing on similar events to targeted African-American professionals should contact Will Moss at wrmoss@hbcuconnect.com.
###
Posted By: Will Moss
Thursday, March 12th 2015 at 11:19PM
You can also
click here to view all posts by this author...