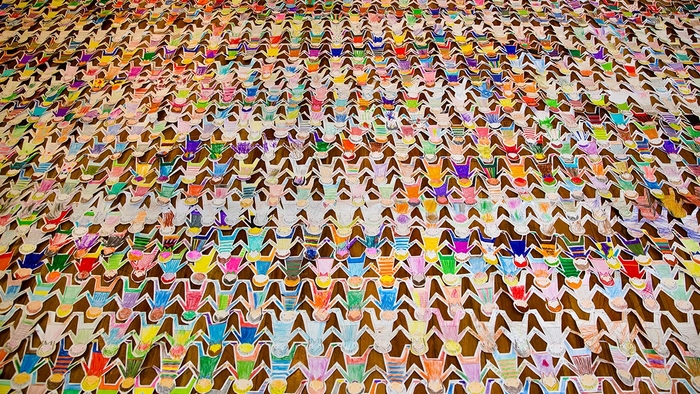 For the last five years, Bayer has been quietly transitioning from being an international company to a truly global one. There is a difference, says CEO Marijn Dekkers.
"You are not a global company because you do business in 120 countries. You are a global company if you understand countries and customers so well that you are able to do business optimally everywhere. In a world where no one ever has a monopoly anymore, it isn't about differentiating with a better aspirin. It is about a company's ability to deeply build a profound affinity with a country – every country. That's what being global means."
Five years ago, Bayer became the first of Germany's DAX 30 companies to be led by a non-German CEO when Dekkers took the helm. Since 2011, I have been working with him to further globalize BAYER's management.
These efforts have, intentionally, been neither fast nor flashy. They are, instead, part of a serious, carefully paced effort to transform a more than 150-year old, mainly German-run company into a 21st century, truly global powerhouse. For the past three years, Bayer has invested time and money to carefully build awareness and skills across its global leadership on leading teams that are more culturally and gender balanced –and how to then use that balance for competitive advantage in the market.
Here's a glimpse of what we did, how we did it, and some of the initial results.
"When we began," admits Dekker, "we didn't underestimate how hard it would be to shift the culture, but we did underestimate the base line attitudes from which we were starting." Bayer's capability of being in tune with its global markets was not optimized back in 2011.
The challenge for many executives sitting at corporate headquarters in Western countries, especially in highly regulated business areas like Bayer in health care, is to build trust in locals who are faraway in very different cultures, like Brazil, Russia or India. Or, indeed, in leadership roles at headquarters. It is so much more comfortable to work with someone you have known and worked with for 20 years who shares your nationality and language. To change that deeply and sustainably, you don't use brute force, you have to do it gradually.
Setting the right pace is crucial. Bayer was smart to keep things slow and steady. To succeed sustainably, the speed of change has to be appropriate to the company's cultural roots, its history, and its business context. Even if this opens companies up to criticism that they are not going far enough, fast enough. "We could have moved faster by force fitting," says Dekkers, "but how intelligent is that? Our advice to others on this journey is: Don't set overambitious goals. Don't overstretch people too early, or you alienate your majority group, who in the beginning, were very skeptical. You have to think whether it's the right thing for the people who are given the jobs, and the reaction of their colleagues when they get them. We resisted the short-term approach of hiring female talent from other companies, a decision that has gone over well internally. Promoting from within is less threatening to male managers than rushing to recruit a lot of women from outside."
It was also helpful to bundle the topics of gender and nationality together. As in most companies, male managers were more ready to accept the business case for balancing the mix of nationalities than they were to accept the business case for gender balance. "It is more intuitively comprehensible why you want to get a local Chinese executive running China," says Dekkers, "than to understand why you want a woman running Germany. And yet our customer base is a mix of women and men, as well as people from countries around the world. We needed both more women and a more representative mix of nationalities in management in order to better serve these consumers. Tying both topics together helped them reinforce each other."
To communicate this through an organization of over 118,000 people, we began with what we called "strategic debates." In these, senior leaders discuss both why balance is relevant to their business as well as how they can implement change. Almost 2,000 Bayer leaders have been actively engaged in these sessions, which equip managers to recognize a world full of cultural and gender differences and become skilled at understanding, celebrating, and using those differences to connect with customers and employees. Dekkers has insisted, and will continue to insist, that all Bayer leaders run this exercise with their teams.
"These discussions require serious time and focus," comments Dekkers, "even though many executives already feel that they 'get it.' Like any other business issue, it can't be delegated to diversity experts or HR. We framed the issue as a business opportunity, and, like any other opportunity, it requires thinking, commitment, and accountability from leaders. We made the rules of engagement clear from the get go: our efforts would be leader-led, strategically focused, and business-driven. Accountability for change sits with the people with the power to change the rules."
So what are the results?
On gender, the balance shifted by 1.5% per year over the past four years. That was, says Dekkers, "about right given the existing talent bench."
In terms of nationality, the tracking only began in 2012. It focused on measuring the share of managers coming from countries outside of Western Europe and North America. In the intervening two years, the trend was positive:
And again, these are mutually reinforcing, not mutually exclusive, goals. For example, the Country Manager in China is an Australian woman with Malaysian Chinese origins.
Dekkers is the first to admit that there is more work to do. Bayer's Annual Report still has a picture of eight Western men on it. But now there is agreement and commitment to making the picture evolve. And Dekker adds that the picture also "reveals a smart commitment to resisting the pressure to catapult the wrong person into the role for the wrong reasons. Today, the talent bench is much more culturally mixed than it was. The current generation of Bayer leaders has no reservations about how important this is. They have helped to create this momentum."
It's still, as in most of the world's companies, the beginning of a longer journey. Every company is competing around the same dual realities: globalisation and feminisation. Dekkers knows how completely the world has changed in a generation, and we are pleased to have been able to do our bit to help Bayer get ready.
As a research company, with the slogan "Science for a Better Life," Bayer usually sees innovation as a scientific or technical breakthrough. Yet we think that the company's approach to balancing the gender and cultural mix of its management is equally innovative.
Author: Avivah Wittenberg-Cox
Full Article: https://hbr.org/2015/06/how-bayer-increased-diversity-on-its-senior-team
Posted By: Will Moss
Thursday, June 11th 2015 at 12:14AM
You can also
click here to view all posts by this author...