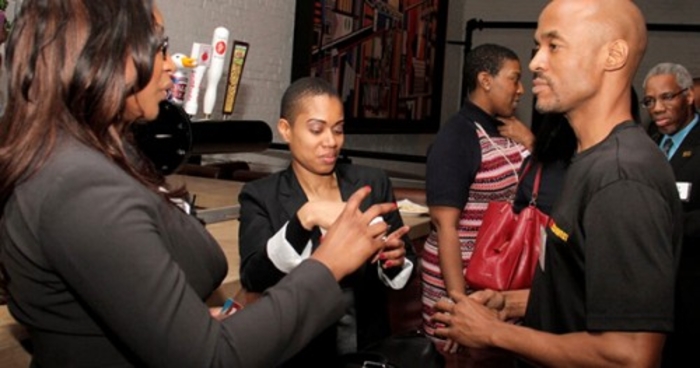 Black Tech Professionals on the West Coast to Meet For an Evening of Networking on Feb 18th
Symantec & HBCUConnect.com Target Black Tech Professionals on the West Coast for VIP Event, February 18th, 2016
Mountain View, CA — HBCUConnect.com, in partnership with Symantec's Black Employee Resource Group, is hosting a networking event for HBCU Alumni and other African American professionals in the San Francisco Bay Area. The event will give them the opportunity to meet with representatives from Symantec to learn more about career opportunities, network with their peers, as well as open up one on one discussions that could lead to future employment.
HBCUConnect.com, a professional social media platform for students and alumni of Historically Black College and Universities (HBCUs), has facilitated similar events in the past on the east coast where African American professionals enjoyed networking and took advantage of career opportunities that resulted in many hires at some of the best companies in the country.
This particular event, however, is especially for HBCU Alumni as well as African American professionals specifically living or working in the San Francisco Bay Area. Symantec is excited about the opportunity to host the event and network with talent in the area, introducing them to the amazing staff at Symantec and also some of the cool things about working there.
This is an excellent opportunity for African Americans living or working on the West Coast to make new connections, expand their network, and explore new career opportunities.
How to Attend:
The event will be held on February 18th from 5pm to 7pm and will be RSVP only. Once attendance is confirmed, the exact location will be shared as well as details on parking and the agenda for the evening.
To RSVP and/or for more information, visit:
www.hbcuconnect.com/resumes/?cid=31&src=bn
About HBCU Connect
Founded in 1999, HBCU Connect (www.HBCUConnect.com) is the first and largest media outlet targeted towards the Historically Black College and University (HBCU) community. Boasting over 1.5 million registered members and encompassing a complete web portal, magazine, recruiting engine, social networking site, forums, blogs, news feeds and shopping, HBCUConnect.com serves the needs of HBCU aspirants, students, alumni, faculty and staff by providing a single destination and launching point for the entire diaspora.
About Symantec
Symantec, founded in 1982 by visionary computer scientists, has evolved to become one of the world's largest software companies with more than 18,500 employees in more than 50 countries. They provide security, storage and systems management solutions to help their customers – from consumers and small businesses to the largest global organizations – secure and manage their information-driven world against more risks at more points, more completely and efficiently than any other company.
Posted By: Will Moss
Monday, February 15th 2016 at 12:57AM
You can also
click here to view all posts by this author...